As consumers have become increasingly health conscious, vacuum cleaner manufacturers and retailers have promoted the role vacs can play in keeping homes cleaner and by extension healthier.
In marketing to promote vacuum cleaners' abilities to remove dirt and allergens from the home, the terms "clean air" and "dirty air," which historically were used by engineers to describe the path of air within a vacuum cleaner, have reemerged to describe two different types of vacuum cleaner systems.
Some systems use suction systems that channel dirt around the motor and fan. These units, often with sealed vac bodies and microfiltration bags have been dubbed–in the vernacular of marketing–"clean air" units.
Other systems, direct suction units that draw air directly into the vac through the fan and into the vac bag, have been labeled "dirty air" units.
Manufacturers of the latter contend that these units, with sealed motors, microfiltration bags and seals for the vac body, operate as clearly as "clean air" units. With their direct suction, makers say, these units remove dirt more effectively.
Since most retailers carry both types of units, and since the consumer awareness in the vacuum cleaner industry is driven largely by manufacturer advertising, HFN has asked executives at leading vacuum cleaner manufacturers how manufacturers and retailers can work together to promote vacuum cleaner technologies, such as "clean air" systems, without undermining the sales potential of other lines.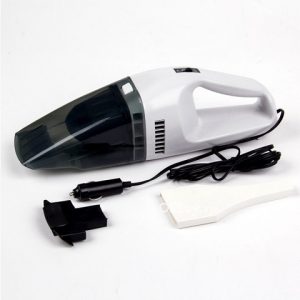 James Bazet President Ryobi Motor Products Floor care division
As an industry, when we talk in terms of "clean air" versus "dirty air," we become our own worst enemy. In our marketing zest to promote these types of technology we, as an industry, are guilty of a certain overkill, in that we convince the consumer that their choice is between clean air or dirty air and in truth, that is not the case.
At Ryobi, we take the position that first and foremost the consumer is interested in removing dirt from their carpet. Our research has shown us that the consumer, for the most part, doesn't really understand nor care about the difference between a bypass or a through-the-fan system. What they want is a machine that does a good job of cleaning.
See more: Vacuum cleaner competition heavy despite consolidation
A through-the-fan system, done properly, with microfiltration bags and a properly sealed motor and body, provides the consumer what they want, at a price they are willing to pay.
Gilbert Dorsey President The Eureka Co.
Eureka offers both clean air and direct air vacuum cleaners under the strategy of giving customers a choice and, by so doing, giving customers what they want. Clean air systems are not advanced technology. Clean air systems are canister-principle vacuum cleaners and the canister Principle has been used both in canisters and upright vacuum cleaners for more than 50 years.
Rick Farone Director of product marketing and development Royal Appliance Co.
We refer to the two systems as direct air and by-pass, with the direct air being the "dirty air" and the bypass being the "clean air" systems. To us direct air means that debris and dirt that is picked up, is pulled into the fan and the fan slings it up and into the bag.
With the bypass system, dirt and debris are drawn through to the bag without ever hitting the fan. Since no debris makes contact with the fan, you avoid fan damage.
The difference between these two technologies has become more of an issue over the last three to four years as manufacturers started putting tools on uprights and consumers started picking up things that they haven't picked up in the past. I don't believe that one cleans better than the other. The technology has improved on bypass systems. We offer both.
In terms of "clean air" versus "dirty air," we don't refer to either one by those terms out in the marketplace. With our bypass systems, we refer to it as having "motor guard" so the consumer knows they can avoid doing damage to their fan.
Brian Girdlestone President The Hoover Co.
The prime reason a consumer purchases an upright vacuum cleaner is to extract dirt from a carpet. The most effective method on the market today achieves this by a direct air system (ASTM tests confirm this.) The words "clean air" vacuuming instead of "indirect air" vacuuming infer to the consumer "air quality." This is totally misleading.
The best way for manufacturers and retailers to work together in promoting the different vacuum cleaner technologies is to first stop using terminology that is not applicable to the consumer. Rather than focusing on the cleaner's design, we should all focus on the cleaner's benefits to the consumer.
Research would show that consumers don't really care about the technical elements of a vacuum cleaner. They don't have time or desire to become a floor care engineer. What they want to know are such things as which one cleans best, has the best tool suction, the most tools, will last the longest, has easy bag and belt change and the best filtration. The list goes on, but the list includes benefits, qualities and levels of performance. It generally does not include engineering designs or cleaner technologies.