The field of players may be thinner, but there is still a lot of power in the floor care industry, as the manufacturers that remain continue to propel the business with product innovation, aggressive marketing and brand strength.
Certainly there are fewer resources in floor care today than a year ago, with Singer having been acquired by Bissell, Eureka merging the White-Westinghouse products into its business and the Regina brand being discontinued by Philips Consumer Electronics — only to be picked up by direct marketer Oreck.
Despite what might be viewed as a tumultuous year, sales remain steady. Overall, the vacuum cleaner business — including uprights, canisters and stick vacs — grew by about 4.4 percent in retail dollars in 1996, according to HFN estimates. And while that may not sound like much, for a mature and sizable category, it represents a very healthy dollar increase of more than $100 million at retail over 1995, to upwards of $2.4 billion.
Add in the burgeoning classifications of extractors and handheld vacs, the total floor care category grew by 6 percent, for an increase of over $162 million, to nearly $2.9 billion in retail sales last year. What's more, that modest but steady rate of increase is expected to continue in 1997.
"The industry is really doing pretty well," stated Jim Holcomb, vice president of marketing and strategic planning for Royal Appliance. "It is in a mature growth stage; and to enjoy high single-digit growth is certainly good for a mature durable goods category."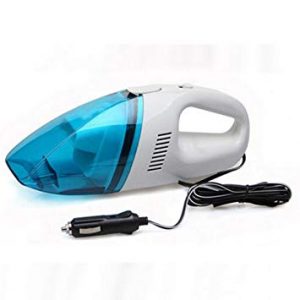 Dave Gault, vice president of marketing for The Hoover Co., added, "I think the industry will have a good year. Consumers continue to desire products that perform well and give good value. And as long as the economy continues as it is, it should be a good year, with at least a 3 to 4 percent increase in unit sales, and dollar revenues up more than that."
For the most part, the demise of the Singer, White-Westinghouse and Regina brands is not viewed as having a huge impact on the business — although executives are quick to point out that it is still too soon to predict the full effect. That unpredictability is compounded further by the fact that the floor care business in general is more dynamic than perhaps ever before.
Change Is The Order Of The Day
"I would say that the current state of the industry is change," said Jim Krzeminski, vice president of sales for Bissell. "If you look at all the different housewares categories, floor care in the last five years or so has gone from one of the quiet ones on the back page to big news. And it's still in a mode of rapid fire change.
"We've seen a lot of consolidation of vendors, as well as a lot of strategy shifts, with some people playing a full line, some people playing more of a niche," he continued. "Plus, the high bar keeps getting higher in terms of such factors as the cost of development, or the cost of advertising, which means there is now almost an impatience about how fast products need to take off."
The decrease from seven or eight key names down to four major players on retail shelves has raised the bar up even a couple of notches more, Krzeminski said. And although those four companies are all traditional, strong brand names, and names that have been around the longest, the dynamic nature of the business today means that nothing is a given, he believes.
"It's hard to say what will happen. If you look at Regina, it's a great brand name, and whether it will reappear under the Oreck umbrella or how it will reappear, who knows," he said. "Or look at Royal. They really recreated themselves as Dirt Devil and have done great. So anything can happen. There are a lot of players that may show up now in limited market share, but who could move up quickly with the right strategy. So there's no complacency in the business."
John Hoppe, vice president of marketing for Eureka, also points to a number of unknowns.
"It's not often in any given industry that you have three major companies get out of the business in such a short time frame," he said, "and it's hard to tell what the effect will be. The Regina situation is too new to know what Oreck is going to do; and their marketing is also very different from most of us in the business.
"With Bissell, it was important for them to get into the upright business, so that was the reason for their purchase of Singer; and that means we have a competitor in uprights with better name awareness than Singer," he added. "But the question is whether Bissell can reestablish the price points to where they will want them to be.
"So there are a lot of unknowns in terms of how it will all work out," Hoppe concluded. "Yet when you look at the trend of retailers in the 1990s to move to fewer vendors, if anything the consolidation may help them, making their bookkeeping and inventory simpler and their buying decisions easier."
Uprights Still Dominant
One thing that's clear about the category is that uprights continue to be the style of choice for consumers shopping for a floor care product. From 1994 to 1996, uprights inched up another 2 percent to just over three out of every five units sold, according to research by Trendata. And if one removes hand vacs, extractors, wet/dry vacs and built-in vacuum systems from the equation, uprights take an even bigger share.